What can I do with the Digital Dealer Dashboard?
Remove the remoteness of your Online presence and make it part of your daily operations. Digital Dealer Dashboard gives you unprecedented insight and control over your Online presence. If you don't already have an account, please register your interest now using the form on the right of this page.
---
Monitor your online presence in real time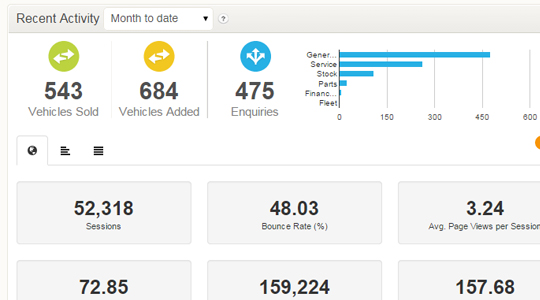 Dashboard provides real time reporting and analytics on a number of key metrics including inventory, data quality, web analytics and leads generated via your website.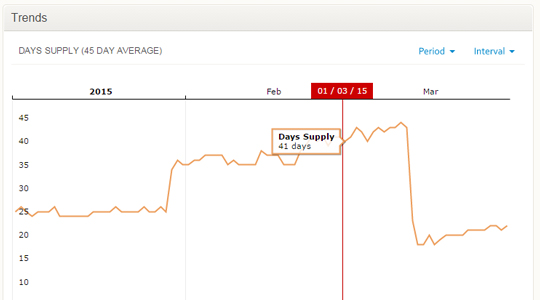 You can also monitor your online performance over time and identify trends and correlations within your data.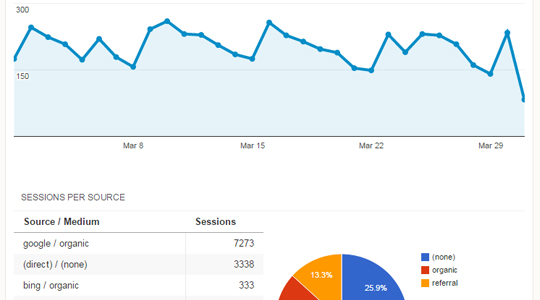 Dashboard integrates with Google Analytics to provide a complete platform for monitoring your online presence.
---
View and manage stock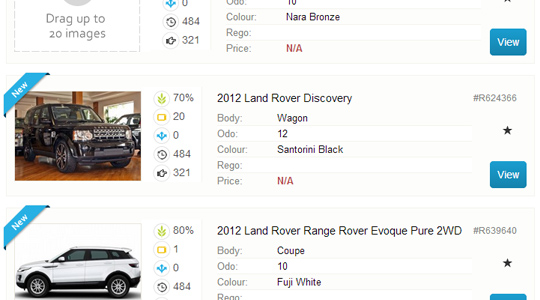 The Digital Dealer dashboard enables you to view and manage all your online stock in one location across all of your franchises. This includes editing vehicles, uploading images and managing extra features.
---
Manage content and promotions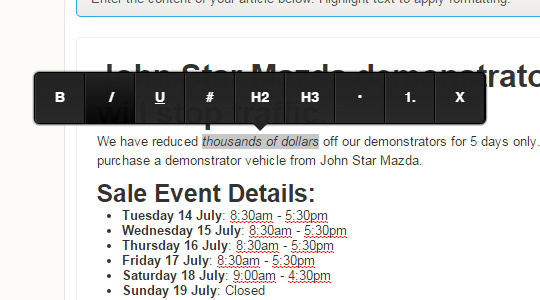 Quickly and easily publish content on your site. Our offers module allows you to get your latest promotions online first, plus our articles module give you more flexibility to maintain a blog, news feed or landing pages.
---
View leads and manage recipients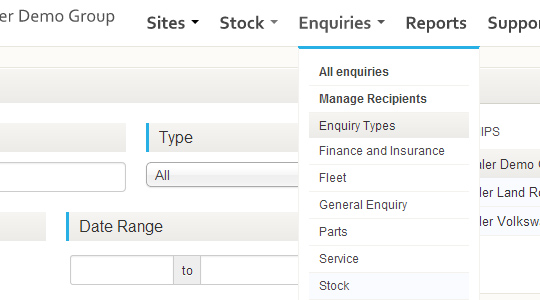 Access all your web leads in one place in real time. You can also manage form recipients to ensure the right people are receiving enquiry notifications.
---
Tailor reporting to your needs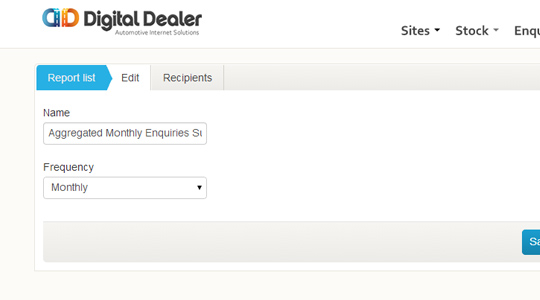 Create and manage your Digital Dealer email reports, including recipients which can be updated in seconds at any time. You can also download stock and enquiry data in a convenient CSV format compatible with Microsoft Excel.
---
Update your contact details and website banners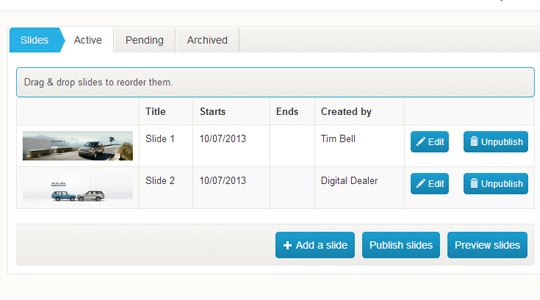 Manage the contact details displayed on your website and update them at any time. You can also manage and upload banner images to ensure your website is always fresh and up to date.
---
A powerful tool for your partners and agencies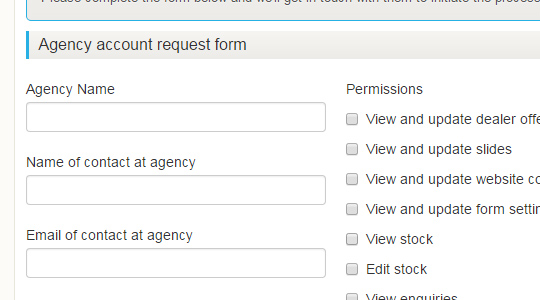 The Digital Dealer Dashboard can empower external agencies to serve you better. Giving them direct access to manage aspects of your online presence such as banners and offers saves them time and allows your campaigns to be online sooner. Our granular permissions system ensures agency access can be provided securely without compromising confidential business or personal data. If you already have a Digital Dealer account click here to request access for an agency.
---
Get the best support around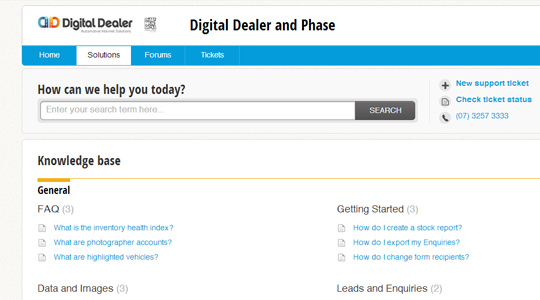 Get direct access to our support team, view your open tickets and submit new tickets online. You can also search our Knowledge base to access step by step guides on getting the most out of your sites and the Digital Dealer Dashboard.